Grecka wyspa Santorini jest jednym z ulubionych miejsc wakacyjnych na mapie dla miłośników podróży, szczególnie jeśli chodzi o podróże poślubne, a przejażdżki na ośle są obowiązkową atrakcją.
Santorini plasuje się w czołówce rankingów, jeśli chodzi o najpiękniejszą wyspę świata. Santorini to prawdziwa perełka Morza Egejskiego. Zdjęcia z tego miejsca pojawiają się praktycznie na wszystkich widokówkach z Grecji.
Białe domki i kościoły z niebieskimi kopułami, wulkaniczne plaże, czerwone klify wpadające do szmaragdowego morza – Santorini to jedno z najbardziej romantycznych miejsc świata! Nie dziwi więc fakt, że jest bardzo popularnym kierunkiem dla Nowożeńców i wielu turystów z całego świata.
Wielu aktywistów zaczęło walczyć o to, by zwierzęta nie były wykorzystywane do turystyki, ponieważ coraz więcej osiołków cierpi w powodu problemów w kręgosłupem, a nawet obrażeń rdzenia kręgowego. Ponadto osiołki często nie są nawodniane i nie mają czasu na odpoczynek.
Czytaj: Koń nie chciał już nosić turystów z nadwagą. Nagranie z kamery rozbawi Cię do łez!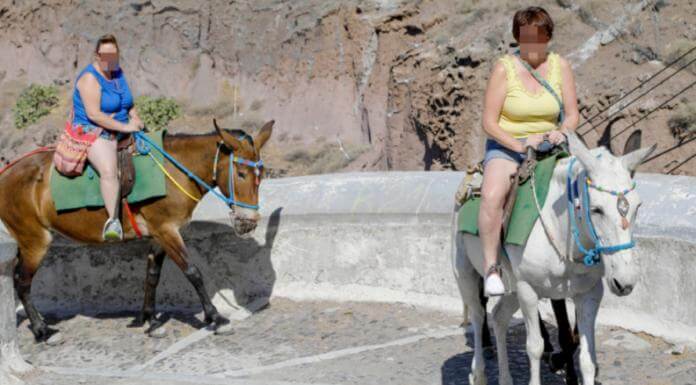 Wiele firm dla zysku krzyżuje osły z mułami, dzięki czemu są one bardziej odporne, twierdzi jeden z członków organizacji charytatywnej "Pomoc osiołkom z Santorini".
"Właściciele firm muszą krzyżować muły z osłami, ponieważ osiołki nie mają wystarczają siły, aby przewozić coraz grubszych turystów. Wskazane jest, aby zwierzęta te nie nosiły więcej niż 20% masy ich ciała. Ludzie są coraz grubsi, więc osiołki nie mają łatwego życia. Do tego dochodzą wysokie temperatury, odwodnienie i duża ilość kroków, wszystko to powoduje poważne problemy" – mówi jeden z członków organizacji.
Na szczęście rząd w końcu podjął działania i zakazał ciężkim turystom wędrówek na osiołkach. Jest to zwycięstwo tych osób, które walczyły o prawa dla tych biednych zwierząt wykorzystywanych i poddawanych tak wielkim cierpieniom.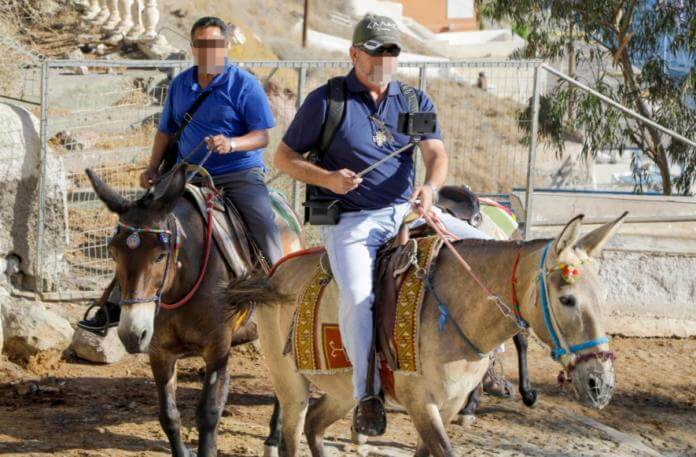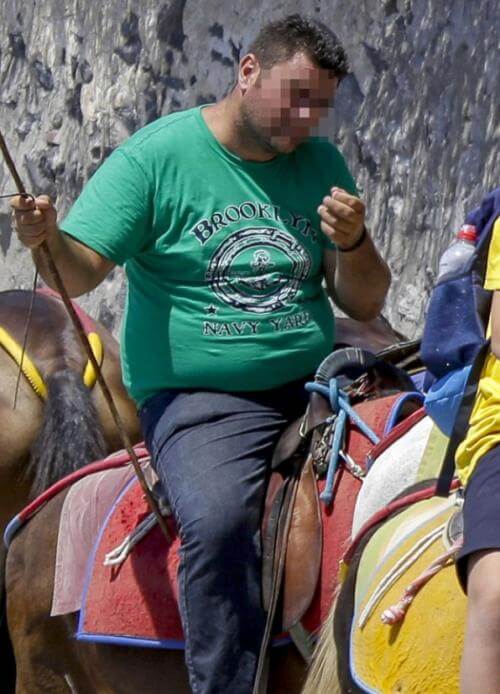 Źródło i zdjęcia: inspiringlife.pt
Czytaj: 15 baśniowych miejsc, o których mało kto wie, a które koniecznie trzeba zobaczyć!