Podróże kształcą i wnoszą wiele do naszego życia. Chociaż często zastanawiasz się, czy jechać czy nie i analizujesz, że za te pieniądze mógłbyś kupić to i tamto, to nikt kto wrócił z podróży, nigdy nie żałuje, że wyjechał. Podróże poszerzają nasze horyzonty i wiedzę o świecie i ludziach. 
Coraz częściej zapominamy jaki świat jest piękny. Zapatrzeni w telefony komórkowe, pędzimy nie wiadomo gdzie i nie wiadomo po co. A tak naprawdę powinno się zwolnić, zwiedzić świat, odpocząć, zrelaksować się i przypomnieć sobie, że właśnie dla takich chwil warto żyć.
Jest pełno miejsc na świecie, które są na swój sposób wyjątkowe, przez wzgląd na historię, kulturę, społeczeństwo, zapierające dech w piersiach widoki. Są jednak takie miejsca, które są niesamowicie niezwykłe, ciekawe i na dodatek mało znane. I takie właśnie najlepiej zwiedzać!
1. Wyspy Marieta, zachodnie wybrzeże Meksyku
The Hidden Beach of Love in the Marieta Islands , Mexico City.#love #Mexico pic.twitter.com/PhfjrwYcUX

— Global Wonders (@GlobalWonders1) April 11, 2018
Hidden Beach on Marieta Islands, off the coast of Puerto Vallarta, Mexico pic.twitter.com/owLdQnknHe

— Beautiful Amazing World (@amaz1ngworld) April 14, 2018
https://twitter.com/BradPhoenixwing/status/977701834314756096
2. Oaza Huacachina, Peru
Aby zobaczyć takie cuda, trzeba się wybrać do #Peru
Prawdziwa oaza na pustynii #Huacachina pic.twitter.com/LwA0bqe6hn

— Lasti (@Lastipl) March 27, 2018
Huacachina, rajska oaza u pustinji Perua pic.twitter.com/5Veg5lEUNs

— Kon Tiki (@kontiki_rs) January 23, 2016
3. Wioska Blagaj, Bośnia i Herzegowina
@VreloBune is the natural and architectural ensemble at the Buna river near Blagaj kasaba (village-town), southeast of @Mostar, Bosnia and Herzegovina.#BosniaandHerzegovina pic.twitter.com/hzLkjHKzkm

— Naida Gego (@NAiiiiDA) December 29, 2017
The small village of #Blagaj, #Bosnia and #Herzegovina pic.twitter.com/MOXappDU7m

— Secret World (@KlausSabor) October 11, 2017
I liked a photo on @instagram: Blagaj Village, Bosnia and Herzegovina. Photography by @sennarelax by alldayearthpix pic.twitter.com/zgg2SY8oQD

— Bernard Boulanger (@bboulanger1984) April 1, 2016
4. Hilliersee, Zachodnia Australia
https://twitter.com/travels4world/status/986091956408381440
5. Silfrasprickan, Islandia
#Did you know: The Silfra fissure, in Iceland's Thingvellir National Park, is one of the only places in the world where visitors can swim between two continents. The spaces are so narrow that swimmers can actually touch the continental plates of both North America and Europe. pic.twitter.com/Yk0XrWjKlB

— Travel Leaders SD (@BrookingsTravel) January 16, 2018
#travelwithkids passport_kids: RT wanderingwagars: Diving in Silfra Iceland at Thingvellir National Park https://t.co/ta4O3gjgV1 #familytravel #travel #familytravel

— ChrisandRico (@Chris_and_Rico) March 30, 2018
Diving in #Silfra, #Thingvellir #National #Park, #Iceland #Photo by Alex Mustard #Dream #Love #Hope #Health #Peace pic.twitter.com/lus7yyCFTZ

— Eclipse (@eclipse1905) December 21, 2017
6. Isola Bella na jeziorze Maggiore, Włochy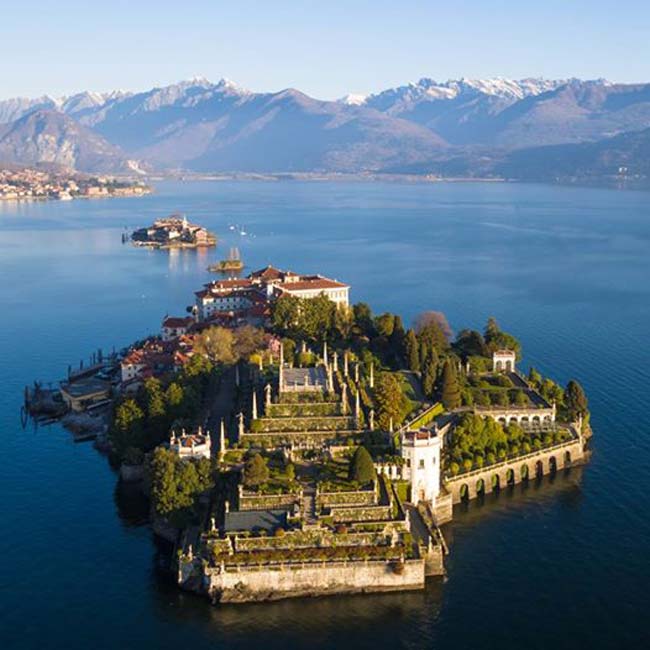 7. Osada Popeye Village, Malta (zbudowana w 1979 roku na potrzeby filmu o marynarzu Popeye).
Popeye Village, 1980'de Robin Williams'ın başrolde oynadığı "Popeye" adlı müzikal film için inşaa edilmiş bir masal köyü. Filmden sonra Malta halkı buranın olduğu gibi kalmasını istemiştir ve Popeye Village, günümüzde müze ve eğlence merkezi olarak faaliyet gösteriyor. pic.twitter.com/jhf1yDOTtq

— Kırlangıç Dergi (@kirlangicdergi) April 10, 2018
RT @ClaraHernndez20: RT @theAAchannel: #Malta – Sunset at the beautiful Popeye Village at Anchor Bay pic.twitter.com/aFs4iZnG7d #malta

— Malta Jobs & Houses (@IzjedClassified) April 5, 2018
8. Flores, portugalska wyspa na Azorach
Flores island indonesia trekking Tour https://t.co/X8kq4bnG6z pic.twitter.com/c09b3hcEC1

— Best Komodo Tours (@bestkomodotours) April 5, 2018
9. Luoxiagou, Dongchuan, Junnan, Chiny
Luoxiagou or Sunset Clouds Ditch at Yunnan, China, is one of the most beautiful sites at Dongchuan Red Land. pic.twitter.com/dpv2E1Pke9

— ChinaTours.com (@ChinaToursCom) December 9, 2014
10. Jaskinie Saint Marcel d'Ardèche, Francja
À voir absolument ? Les gorges de Saint Marcel d'Ardèche ?? #speleo #grottes #ardeche #summer #holiday #instagood … https://t.co/6Rb3e3G0x8 pic.twitter.com/NiN1wRGjdx

— Christopher Basquin (@BasquinChris) August 21, 2017
Les Grottes de Saint Marcel d'Ardèche.https://t.co/NmaAGwJUcO pic.twitter.com/aTWFoAzGtp

— lestruffieres07 (@lestruffieres07) January 18, 2016
11. Grüner See, Tragöß-Sankt Katharein, Austria
Amazing Grüner See or Green Lake and Hochschwab Mountains in #Austria#TravelTuesday #Travel #Nature #Photo #Traveling #Hiking #Mountains#Beauty #Alps #Earth #Trekking #Outdoors #Spring #Green pic.twitter.com/oZc9AiTTKQ

— Enjoy Nature ?+☀️=? (@EnjoyNature) April 17, 2018
#DatoGeográfico: El Lago Verde ("Grüner See" en alemán) en Austria ??, tiene la particularidad de que en invierno apenas tiene profundidad de dos metros, pero en verano, puede subir su nivel hasta los 12 metros, debido al deshielo de las montañas Hochschwab. #DatoClimatológico pic.twitter.com/ek3HPU3BNW

— Ernesto Jiménez O. (@chepsMX98) April 13, 2018
بحيرة غرونر زيه Grüner See تتألق مع أشعة الشمس، السماء الزرقاء، وكثير من الأشجار المحيطة بها! لا ينقصها سوى زيارتك لتزيد المكان جمالاً 🙂

(c) bitte taggen: https://t.co/KvU3uHLpk2 pic.twitter.com/PQMIDg6XjI

— زور النمسا (@ZoorAlNemsa) April 12, 2018
12. Jaskinia Smoo, Szkocja
Smoo Cave, Durness, and a pair of its many nesting Fulmars (whispering sweet nothings by the looks of it!) #durness #NC500 #Sutherland pic.twitter.com/unPRJvtesf

— Karen Hartnell (@Karen_theArtist) April 16, 2018
#SmooCave near #Durness Just one of the places I will be stopping off at on the #NC500 #CannyWait … 🙂 pic.twitter.com/Mr5vWwwGeE

— Mike Ogilvie (@mikeogilvie67) April 13, 2018
Took a peek inside #smoocave – very atmospheric and mysterious! #caves #sea #Waterfall #roadTrip #NC500 #Scotland #staycation #Sutherland pic.twitter.com/kmbR7MgWLK

— Christine McCafferty (@cjmccafferty1) April 10, 2018
13. Park Narodowy Garajonay, wyspa La Gomera, Wyspy Kanaryjskie
Ethereal mist in the laurel forest of Garajonay National Park, Canary Islands [OC] [2448 × 3264] – lincolnquirk #photography #travel pic.twitter.com/MemrZTEUWt

— ? Amazingly Beautiful (@amazinglybeaut) March 30, 2018
#geocaching brengt je toch op mooie plekken in de wereld! In dit geval op La Gomera, wat een heerlijk wandel- en @geocachingBNL eiland! Al 5 geocaches op dit eiland gevonden en we gaan nog naar het Unesco National Park Garajonay! pic.twitter.com/uYyq1sUiv6

— Kim Francooy (@KimFrancooy) February 17, 2018
Have you ever seen MAGIC? Well… if you visit the "Enchanted Forest" at the Garajonay National Park, Canary Islands, you just might…#travel #adventure #spain #passion pic.twitter.com/BOenPp2Zlq

— Global Wonders (@GlobalWonders1) January 26, 2018
Get away from sound and fury and be in contact with nature in an ancient forest: Garajonay National Park, in La Gomera @CanaryIslandsEN pic.twitter.com/xfb7u2aVag

— Spain (@spain) May 11, 2017
14. Jezioro General Carrera, południowe Chile
Tra Cile e Argentina, in #Patagonia, il lago ghiacciato è noto sia come "Lago di Buenos Aires" sia come "Lago General Carrera". In ogni caso, una meraviglia per gli occhi ? @EntePatagonia @ThisIsPatagonia pic.twitter.com/rVOjgun2sX

— Easyviaggio.com (@Easyviaggio) April 12, 2018
Il lago Buenos Aires/General Carrera si trova in Patagonia ed è suddiviso tra Cile ed Argentina. pic.twitter.com/667vViux6Y

— Immagini emozionanti (@IEmozionanti) February 19, 2017
15. Sørvágsvatn, jezioro na wyspie Vagar, Wyspy Owcze
lsleofskye:

Sørvágsvatn https://t.co/L1OYE8oWRp pic.twitter.com/Z31d787gx1

— Gerard Tolosa (@gerardtolosa) April 16, 2018
Lake Sørvágsvatn, Faroe Islands https://t.co/2bY5rmRMGg pic.twitter.com/mzypi5AN6L

— Federico Italiano (@FedeItaliano76) April 5, 2018
Prawda, że piękne?
PRZECZYTAJ TAKŻE: 10 polskich atrakcji turystycznych, które koniecznie trzeba odwiedzić w 2018 roku!