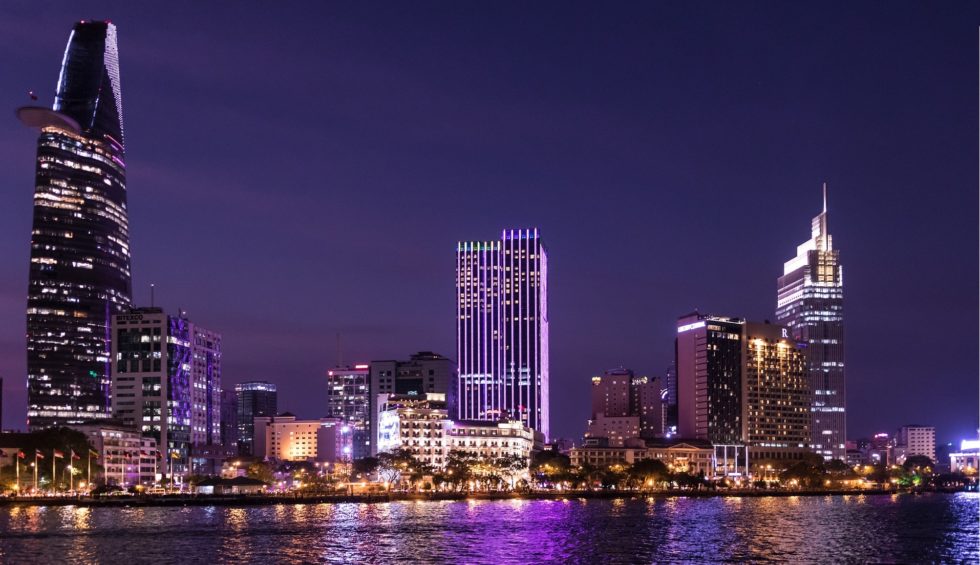 Sajgońska ulica Bui Vien to miejsce, które zapamięta każdy, kto spędzał wakacje w Wietnamie. Kilkupiętrowe kluby i bary, lokalni sprzedawcy, masaże erotyczne, uliczni artyści… Bui Vien nigdy nie zasypia. Z łatwością można dostać tam też narkotyki, których posiadanie jest w Wietnamie surowo karane. Amatorzy używek znaleźli jednak inne, zupełnie legalne rozwiązanie. Gaz rozweselający.
Dawna stolica południowej części kraju dziś nie nosi już swojej oryginalnej nazwy. Dziś na mapach oznacza się ją jako "Ho Chi Minh", ale mieszkańcy nie odzwyczaili się jeszcze od starego "Sajgon". To 9-milionowe miasto (chociaż nieo icjalne statystyki mówią o 13mln mieszkańców!) nie przypomina już tego z kadrów filmu "Good Morning Vietnam".
Dziś górują nad nim ogromne, szklane wieżowce, mieniące się tysiącami neonów. Także tłok na ulicach jest już nieporównywalnie większy. Mówi się, że w Sajgonie jest ponad 10 mln skuterów, a tylko co dziesiąty kierowca ma prawo jazdy. Przechodząc przez ulicę, warto zamknąć oczy, bo Wietnamczycy nie mają w zwyczaju zwalniać widząc pieszego. Także trzeba przywyknąć do tego, że w trakcie przechodzenia o włos minie nas kilkadziesiąt rozpędzonych skuterów. Mimo ulicznego gwaru nie można pominąć tej metropolii w swoich planach. Są tu teatry kukiełkowe na wodzie, muzea, oraz zabytkowy kolonialny budynek poczty.
Jest też oczywiście Bui Vien – imprezowa ulica, która naprawdę nigdy nie zasypia. Tu mimo surowych kar za prostytucje i narkotyki, samotny mężczyzna nie opędzi się od kobiet, a kelner zaproponuje jointa na srebrnej tacy. Nasze zaciekawienie mogą wzbudzić też balony, które rozdaje się w klubach. Wbrew domysłom niektórych nie są to opary marihuany. Goście tych lokali wciągają z nich do płuc gaz rozśmieszający. Używka ta została rozpropagowana w Wietnamie przez amerykańskich żołnierzy, którzy używali podtlenku azotu, żeby odreagować wojenny koszmar.
Wbrew pozorom gaz rozśmieszający wcale nie jest nieszkodliwy. Stosowany zbyt często może uzależniać i powodować niekorzystne zmiany zarówno psychiczne, jak i fizyczne. Szczególnie w połączeniu z innymi używkami może doprowadzać do skrajnych stanów psychicznych. Dlatego rekomenduje się, żeby osoby spożywające gaz rozweselający pamiętały, żeby robić przerwy.