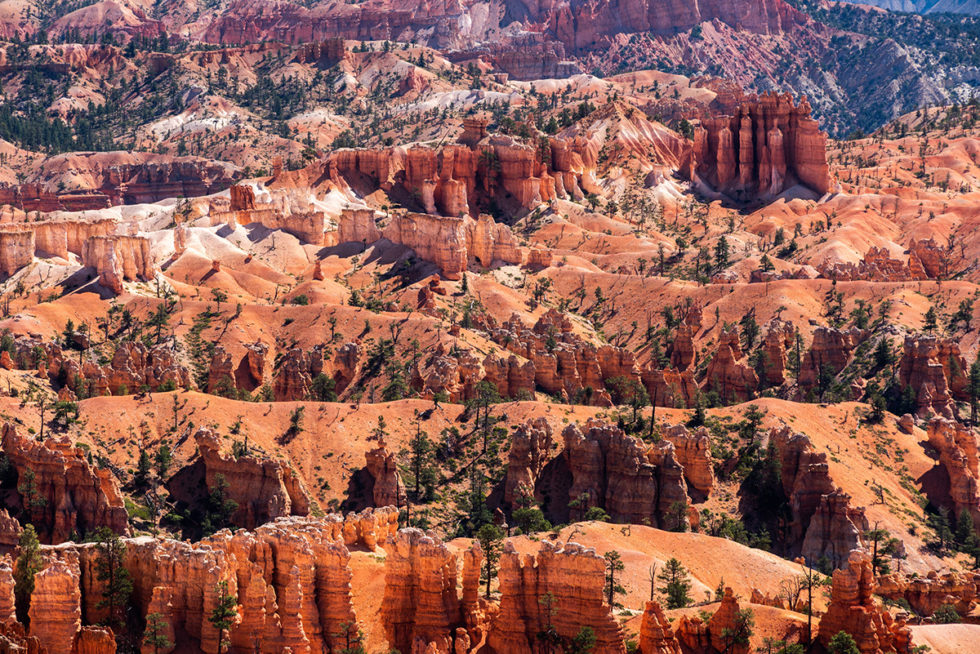 Utah do Stanów Zjednoczonych Ameryki dołączył 1896 roku i był wówczas czterdziestym piątym stanem. Jego nazwa pochodzi od słowa yuttahih, oznaczającego 'ludzi gór', co nie jest dużym zaskoczeniem, ponieważ Utah słynie z pięknych widoków gór.
Na górach się nie kończy, a Utah ma do zaoferowania znacznie więcej. Jednym z takich miejsc jest Kanion Bryce położony w południowo-zachodniej części stanu, dokładnie w Parku Narodowych Bryce Canyon, którego powierzchnia wynosi około 142 kilometrów kwadratowych.
Park utworzono 15 września 1928 roku, ale popularny stał się już wcześniej. Prawie dziesięć lat przed otwarciem parku turyści z Salt Lake City zaczęli masowo odwiedzać kanion. Para lokalnych przedsiębiorców wypożyczała im namioty i podawała posiłki, a rok później wybudowali schronisko. Od nich wszystko się zaczęło.
Wbrew swojej nazwie, Kanion Bryce nie jest prawdziwym kanionem, ponieważ nie płynie przez niego rzeka.
To niesamowite miejsce postanowiła odwiedzić Jennifer Esseiva, szwajcarska fotografka. Zeszłego lata podróżowała po Stanach Zjednoczonych i przebyła około 4195 kilometrów. Wśród czterech stanów jakie odwiedziła znalazły się: Nevada, Kalifornia, Arizona oraz Utah. Kanion Bryce opisuje jako "zapierające dech w piersiach miejsce".
PRZECZYTAJ TAKŻE: Życie jak w raju za 4 złote? To możliwe!
"Ze szczytu klifu można podziwiać kolory różnych warstw, czasem pomarańczowe, czasem białawe. Możemy zobaczyć słynne hoodoos, te wspaniałe rzeźby geologiczne, które są symbolem tego parku".
"Ponieważ pasjonuję się fotografią, staram się planować trasy, dzięki którym wiem, że mogę robić zdjęcia. Powiedziałbym, że natura inspiruje mnie w mojej pracy. Lubię widzieć, jak światło ewoluuje przez cały dzień i powoli odkrywać krajobraz. Przy każdej wizycie atmosfera miejsca może być inna. Odwiedziliśmy Bryce Canyon późnym rankiem, a następnie wróciliśmy o zachodzie słońca.W tym czasie białe warstwy skał były jeszcze bardziej widoczne".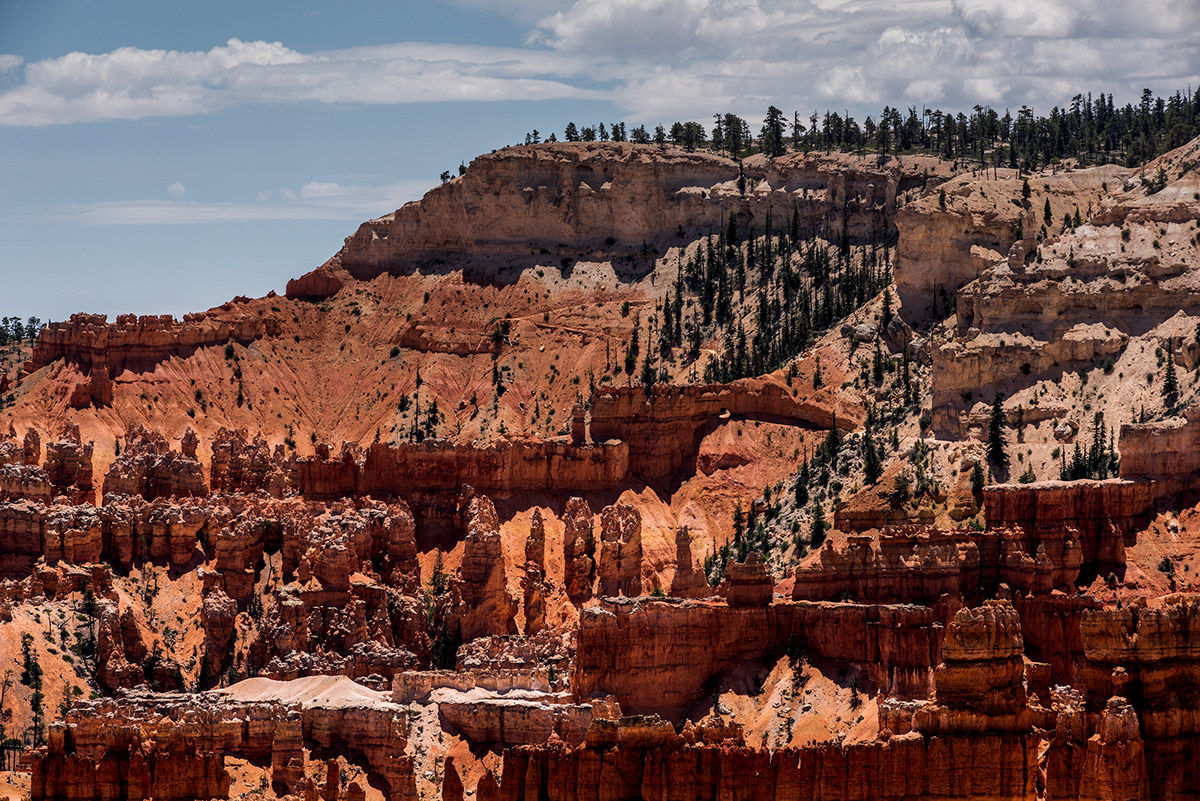 Niesamowite miejsce, prawda? 🙂
Nie wiesz, jak ruszyć z biznesem? Dowiedz się! 
Jesteś z Katowic? Koniecznie odwiedź f7katowice.pl
Jesteś z Krakowa? Koniecznie odwiedź f7krakow.pl
Jesteś z Gdańska? Koniecznie odwiedź f7gdansk.pl
Jesteś z Poznania? Koniecznie odwiedź f7poznan.pl
Jesteś z Łodzi? Koniecznie odwiedź f7lodz.pl
Jesteś z Wrocławia? Koniecznie odwiedź f7wroclaw.pl
Jesteś z Warszawy? Koniecznie odwiedź f7warszawa.pl
Interesuje Cię sport? Koniecznie zaglądaj do f7sport.pl